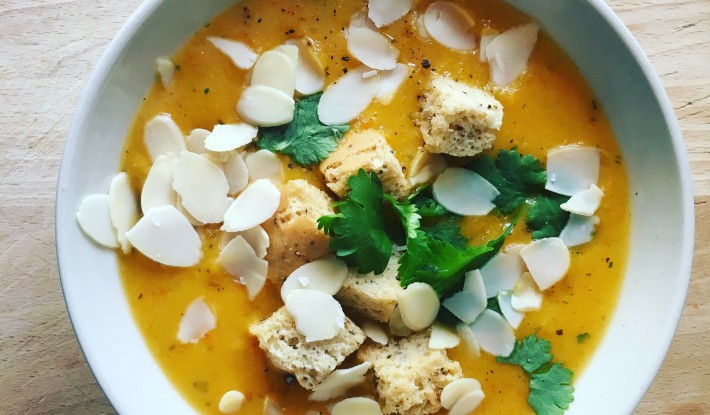 Ingredients
400g Carrots
100ml Coconut Milk
Organic Vegetable Stock (2 pints water)
1tbsp Coconut Oil
1 Red Onion
Fresh Coriander
Dried Coriander
Salt
1tbsp Olive oil
20g Flaked Almonds
Sea Salt Croutons ( Optional )
Preparation
1. Chop carrots, onion and fresh coriander and add together in to a food processor.
2. Prepare and add stock along with herbs, oil and salts.
3. Blend for 2 minutes.
4. Add Coconut Milk & Coconut Oil to mix.
5. Blend again until mixture becomes thin and silky.
6. Once blitz serve & garnish with fresh coriander & croutons.
7. Heat almonds in a pan with no oil until lightly toasted.